HOW TO GET CONNTECTED
AT BEREAN CHURCH
Berean Youth
Quality teaching, clean fun and positive peer fellowship are emphasized in all our youth groups and programs. Learn more about our Junior and Senior High Youth programs on the Youth page. The Youth also have Facebook Groups and other means of connecting, learning and growing in their faith.
Children's Ministries
The Sunday morning children's ministry of Berean Church is focused on assisting parents in training up a child in the things of God. Preschool (ages 2- Kindergarten) and Elementary children (grades 1-5) learn God's Word through music and worship, Bible lessons and age-appropriate games and activities. Sunday School classes are held during the 11:00 hour and Children's Church is available for ages 4-3rd grade during the 9:30 worship time.

Worship Arts
Opportunities for expressing talents and gifts are available for those who want to glorify the Lord through their abilities, talents, and gifts. We have many possibilities for musicians, singers, and drama types!
Family Worship
Joyful singing, special music, drama, prayer, and Christ-centered biblical messages are combined in a warm, encouraging and enriching worship experience for all ages. You can download audio recordings of sermons in our media section of the site.
Children's Church
We encourage families to worship together and then dismiss our children aged 4 through 3rd Grade for Children's Church after the "Mystery Box" Children's Sermon in our morning worship.
Sunday School
Classes for ages 4 through adult develop Christian character & increase Bible knowledge in an atmosphere of teaching and discussion. Adult electives are formed throughout the school year and during the Summer months there is a break for all ages.
Nursery
Nursery ministry is provided on Sunday mornings for children birth through 3 years. Parents will find the nursery a safe and welcoming place for their young children to be while they attend worship. A message system is available for parents when a need arises that requires their presence.
Men's Ministries
Most men face the constant, daily pressures of work and increasingly demanding travel schedules. Very often, the negative impact of our work lives is felt at the level of our families and our personal relationships with God. The result is often isolation – from the Lord, from our families, and from other Christians. Our Ironman ministry exists to address these challenges. A variety of events take place to connect men at Berean. Midweek Bible Studies, Prayer Partners, Ironman Events, Athletic opportunities, Pickleball, and other things geared to men are part of the Berean lifestyle.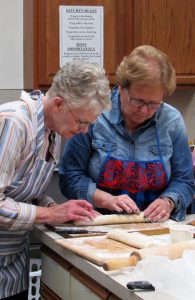 Women's Ministries
The desire of our ministry to women is to equip them through the instruction of the Word of God to live in such a way that they bring Him glory in their relationships at home, at work, in the community and in the church. Our weekly and Bi-weekly Bible studies, special events, and retreat weekends are all tools in helping us learn and grow together. Our ladies love to get together in these variety of settings to share life!
AWANA
Our midweek ministry for elementary boys and girls aged 3-4 (Cubbies), K -2nd grade (Sparkies) and grades 3-5 (T & T's) is A.W.A.N.A. This stands for "Approved Workmen Are Not Ashamed. This Bible based program meets every Wednesday night at 6:15 p.m. after an all church meal in our Fellowship Hall. We also have special events and service projects throughout the year.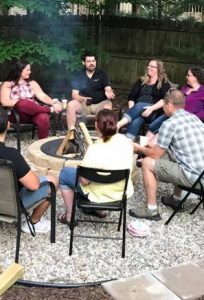 Support Groups
We all go through difficult times, and we all have the responsibility and privilege to come alongside each other and support each other through these difficulties. Our support group are designed to facilitate this type of encouragement. These groups, which meet for a set period of time, offer Bible studies and training that are specific to a particular situation. Call the church office or check the bulletin for times and group types that may be currently offered. Perhaps you would like to facilitate a type of group? Talk to us and let's see how God might use you!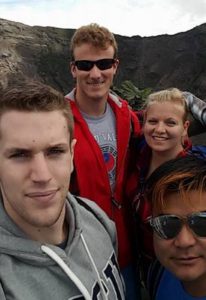 Home & World Missions
Annual Missions Conferences, adult and youth mission service projects, and special mission's emphasis Sundays, all promote prayerful and financial support of missions work both in our backyard community and around the world.